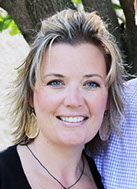 Kids in Christ's Service (K.I.C.S.) serves children newborn - 5th grade. Our hands-on approach and thematic lessons allow us the opportunity to get to know each child and how they learn. Through Bible stories, we help a child form the foundation needed to transition into our Middle School and High School ministries, where those stories are then applied to everyday life. We believe that children play an integral part in this world (Matthew 18:1-5) and want to equip them to share the Good News of Jesus Christ with others.
How do we do this?
Bible Study - Sunday Mornings at 9am and Wednesday Evenings at 6:30pm
We also several gatherings outside of our normal meeting times including, but not limited to, our "Back to School Splash", Quarterly "Parents Night Out" events, Fall Fest, an Easter Egg Hunt, and more!
The highlight of our year is spending a week in June at Church Camp. Children who have just completed 2nd grade - 5th grade join us for a week at Camp Hillmont. This is always a special time together and memories are made that last a lifetime.
Click on the Newsletter icon below and get more information about our Children's Ministry...
Where does my kiddo belong?
All of the KICS kids have been split into groups, with each group having it's very own name! If you have questions about where your child belongs, feel free to contact me! We strive to make each classroom special and bring in very special people to help shape and mold your little ones!
TADPOLES "We're growing and transforming every day!"
This group will include all children under the age of 2.
Group Verse: "Before I shaped you in the womb, I knew all about you. Before you saw the light of day, I had holy plans for you: A prophet to the nations - that's what I had in mind for you." Jeremiah 1:5
GUPPIES "We've got fins of our own and we're ready to learn!" - Proverbs 22:6
This group will include children 2 and 3 years old.
Group Verse: "Start off children in the way they should go, and even when they are old they will not turn
from it." Proverbs 22:6
PIONEERS "Discovering God's power through His Word!"
This group includes children 4 and 5 years old.
Group Verse: "God doesn't come and go. God lasts. He's Creator of all you see and imagine. He doesn't get tired, and he doesn't pause to catch his breath. He knows everything in and out." Isaiah 40:28
TRAILBLAZERS "Exploring God's Word on our own"
This group includes children in 1st and 2nd grade
Group Verse: "Every part of the scripture is written by God and useful in one way or another - showing us truth, exposing our wrongs, correcting our mistakes, and training us to live God's way.Through God's Word, we are put together and shaped for His work." 2 Timothy 3:16-17
PATHFINDERS "Learning to follow God's path for our life"
This group includes 3rd - 5th graders.
Group Verse: "In all your ways acknowledge Him, and He will direct your paths" Proverbs 3:6